Golfingdays are golf travel and event specialists.
Over the years we've built our reputation on delivering exceptional, tailor-made Golf events, here in the UK and Overseas. We still do this but we now also offer the same service for your golf travel experiences, helped by an informed travel specialist team.
We have gathered a depth of knowledge over time within the golfing industry and have travelled countless miles. We believe the relationships we've forged with key suppliers is a priceless asset when creating bespoke travel experiences.
We don't simply book a few hotels and golf courses, or throw together a package deal; we can craft unique golf travel experiences. And when we say 'craft', we genuinely mean creating unique trips that our clients will hold firmly in their memory banks. We don't rest at finding them just the perfect golfing location or the finest hotels we ensure every detail is met.
We've scoured the world for golf courses and resorts that not only satisfy your burning passion for the game but also offer unique travel experiences too.
Whether you want to play 36 holes or a day or just a few rounds during your trip along with life experiences, our Golfingdays Specialists know the best possible way to indulge you, your family, or your friends. Couple this with our ABTA protection, an amazing team behind the scenes who ensure a personable service for all your travel arrangements, then you know you are in safe hands.
From our personal experience, we strongly believe that booking with a reputable tour operator brings a number of important benefits that may not be immediately obvious, so we have created a 5-step guide to help you understand the benefits of booking with Golfingdays Ltd: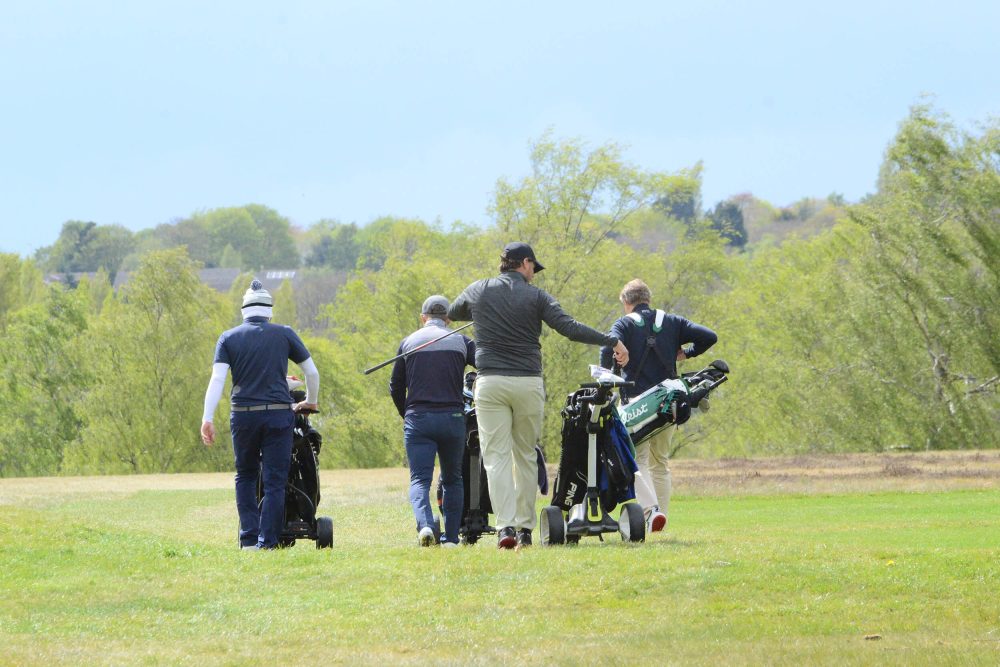 1. We always get a better price than you can source direct.
If we couldn't, there would be no market for us.
2. We are passionate about golf
Actually, 'passionate' is too vague a term for people who live and breathe the game we all love so much! Our team have spent years falling in love with golf and travel before turning their passion into their profession; meaning they can make personal recommendations, provide first-hand insight and offer top tips. This means your travel experience with us will be put together by someone who knows almost everything about the destination you choose, all this adds to what will make your trip extra special.
3. We explain when an offer really is an 'offer'.
Each hotel can have dozens of offers – some combinable, some tactical, and some year-round. We know the difference and will always find you our best price.
4. We offer true flexibility.
We are an independent business, so we can do things that other, larger operators can't, or often won't. So if you need to make changes to your booking, we are in a position to do this and will do everything in our power to try and make this happen for our clients.
5. We won't tie up your funds.
When you book hotels online, they are usually non-refundable which means you have to pay the full balance immediately. When booking with us you can normally expect to pay between 10% – 20% deposit and the final balance eight weeks before departure.
We know what you're thinking, 'don't all tour operators follow these things?' The answer is yes, they should, as this is industry best practice; but often some fall short of the mark.
At Golfingdays these five principals are at the core of what we do, and it's why we're in business. We work towards them every day to ensure we differentiate ourselves in the world of Golf tour operating, standing out from the rest of the crowd as 'the' operator to trust.
We know how important time away is. This is why we take as much care with your holidays as we do with our own.
We don't follow trends, we set them!
Company Owner, Mark Hatton – "We provide a very personable service, listening to our customers needs and requirements to ensure a truly memorable experience when using Golfingdays for all your golfing needs"